Termite Control Team in Perth: Book Us for Many Year Protection in One Time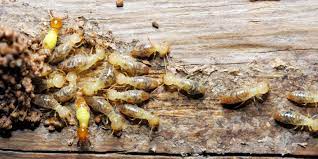 Your home may be plagued with termites. Keep your cool! We've been doing it for more than three decades when it comes to ridding Perth of termites. Termites can be a severe problem for your home or business, but our team of professional termite controllers is here to help. There is nothing we haven't seen or dealt with when it comes to termites. Our recommended termite treatments come with a warranty because we have the best experience and expertise in the field. At the same time, our Termite control services in Perth are environmentally friendly and intelligent.
When it comes to Perth Termite control, 711 Pest Control Perth is one of the most well-known names in the industry. Our pest control services are safe, environmentally friendly, and have no negative impact on human health. Call on 08 6109 8161.
What're The Benefits of Working with Us for Termite Control in Perth?
Affordability: You won't have to fork over a fortune for our services. We employ the most effective methods to rid your property of pests. Chemical treatment methods are also available for your family's safety and well-being. You only have to make a one-time investment to enjoy long-term rewards!
Temporality and adaptability: You've spent a lot of time on the Internet researching ways to get rid of pests in your home, haven't you? Get in touch with us, and we'll use our finest resources to get rid of pests from your Perth home.
Long-term prevention: All of our treatments are long-term preventative measures. There's no need to spend twice as much money on the same issue.
24/7 Pest Control Services in Perth: Professional & Affordable Termite Control Treatment
Termite is known for damaging wooden furniture and also the wall of your building. Besides, you have to pay a heavy amount to fix the damages done by termites. So, if you see a sign of termite infestation in your place, then do not wait and immediately call our professional team of termite inspection Perth. 711 Pest Control Perth is a local team of termite controllers. Also, we hold 15 years of experience in the termite pest control industry. Our Termite Treatment Perth is safe yet very effective. We use proven techniques and set the best bait systems to remove these nasty pests from your property. To book our best termite pest control Perth services, call us today.
Our Pest Services Checklist
Make Your House Termite-free By Our Affordable And Quick Service
We are well equipped with the latest technology and a skilled team to give you the best termite control Perth services. Besides, our termite inspection Perth team is very punctual and will be there at your doorstep on time. We charge a very nominal price to offer high-quality service. Moreover, there are no hidden charges. Our company is also available to provide you with a same-day termite control service. We work round the clock and give quick responses to our clients. Moreover, we give the best customer service indeed.
We Follow Excellent Termite Inspection and Removal Procedures
We are well known for offering the best termite inspection Perth service. Also, our termite control process is highly effective and will give you the best outcome. No matter which type of termite species it is, we can treat it all. Firstly, our best Termite Inspectors Perth team will thoroughly check the area. It will help us in identifying the type of termite infestation and the damages done by them. Later, our team of termite control Perth will customize the treatment plan accordingly.
We will spray pesticides that will disturb the colony of termites. Besides, our team is also an expert in setting highly effective bait. We will then monitor it regularly to make sure it is working on the termites. Our best termite treatment Perth company follows both chemical and non-chemical treatment according to the type of termite infestation. We make sure there is no sign of termites present in your place at the end of our treatment. Before leaving your place, our termite control Perth team will also give you the best prevention tips.
We Do The Termite Inspection In The Roof Void: Our termite inspection Perth team is qualified to do their job with utmost perfection. Moreover, we do a thorough termite inspection in the roof void. Our team has mastered the art to provide the best termite inspection and control service.
Termite Inspection Inside A Building: Our termite inspection Perth team will come with all the tools to thoroughly inspect the interior part of your building. Besides, we give the perfect termite control solutions for your home after the inspection.
Termite Inspection Outside of The Building: We are also experts in finding out termite infestation outside the building. Our team of termite control Perth will check all the sides outside and will give you a complete report about the termite infestation.
Termite Inspection In The Subfloor Of A Building: If you are constructing a new building and need a quick termite inspection on the subfloor, then reach out to us. Our termite inspection Perth team uses expert methods for examining and removing the termites from the subfloor of the building.
Importance Of Termite Inspection Before The Treatment
It is very essential to go for a regular termite inspection to save you money which you might spend later on the damage caused by these pests. Termite inspection helps in knowing the exact size of termite infestation, Also, it is important to know the damages the termites had already done and what are their sources. If you go for a termite inspection before treatment, you can select the right method to remove them from your place. The professionals always suggest inspection before the treatment to know their activities and the type of species. So, if you are in doubt then hire our termite inspection Perth service today.
Common Signs To Detect The Termite Activity
One of the common signs of termite is damaged or hollow wood.
If you are finding the mud tube which is starting from the ground and reaching the walls, then this also indicates that there is termite infestation.
If your place has stuck windows and doors, then you need to go for a termite inspection.
Hire No.1 Termite Control Company In Perth
24/7 Pest Control Perth is a top termite control Perth service provider in Perth. We are trusted by lakhs of residents in Perth as we never fail to deliver top-quality service. There are many reasons which make us the best in the industry such as:
Our entire team is highly trained, licensed, and experienced.
We use eco-friendly and effective termite control solutions.
The techniques we apply give outstanding results.
We offer our service in an emergency as well as on the same day of booking.
Budget-friendly Termite Treatment Cost Perth.
Quick, efficient, and professional service.
Our Termite Inspection And Control Services Are Available In Commercial And Residential Places
Our termite inspection Perth team and their teamwork in residential as well as commercial places are budget-friendly. We are available to serve in all the suburbs of Perth. Whether you need Termite Treatment in Western Perth or termite treatment in eastern, north, or southern parts of Perth. You can reach out to us. We follow various kinds of termite treatments. Our special termite treatments include:-
Bait Systems: In this type of treatment we set suitable baits to trap the termites. Also, our team will monitor the bait stations regularly to make sure the termites are coming in contact with it.
Wood Treatment: Wood treatment is also our specialty. We thoroughly follow this treatment to make your wood free from termites. Besides, our team uses an effective solution that is also repellent to wood.
Soil Treatment: If you have a pre-constructed building and you need a termite control solution then call us. We use soil treatment to remove termites. In this treatment, we mix the insecticides with the soil to kill the termites.
To Save Your Money And Time, Hire Our Expert Termite Pest Controllers In Perth
We are a leading termite control company in Perth. Our company has won several words for providing the top-quality termite control solution in Perth. Besides, we have the best who have great skills to handle any type of termite infestation. Our team also works in nearby locations such as Warwick, East Perth, Tapping, Madeley, Tapping and more locations. We use special sprays such as Hexaflumuron, fipronil, and Imidacloprid. Our clients always come back to us for all their termite treatment needs as we deliver a satisfactory service. So without a second thought, you can rely on us. To know more about our company and our services, call us today.
Reach Here
Best Termite Controllers Team Perth
Call 08 6109 8161 For Expert Pest Controllers
Location: Eastgate Building, 19/76 Newcastle St, Perth WA 6000