Silverfish Control Team Across Perth & Surrounding Areas
You can rely on 711 Pest Control Perth if you're looking for the best silverfish pest control services at a reasonable price. Silverfish Control in Perth can be handled by our expert, who has extensive knowledge in the field.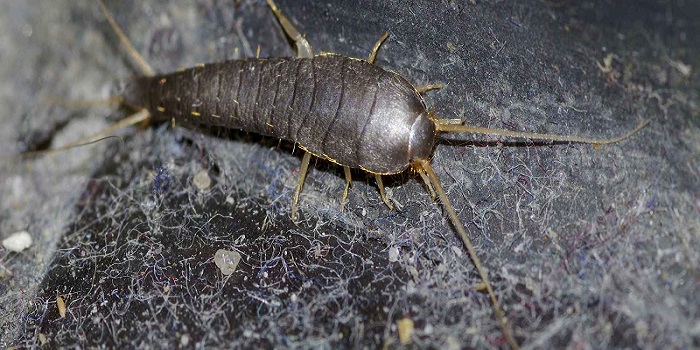 All around Perth, silverfish can be found lurking in dark and secluded spots. Bookshelves and cabinets are the best places for them to thrive. Silverfish aren't dangerous, but their preference for feeding on paper and other types of cloth can be an annoyance and can cause damage to your possessions.
For effective silverfish control treatment in Perth, contact Perth's professional pest controllers team. Your home or company will be free of silverfish on the same day of booking with our safe and effective pesticides.
Why Choose Us For Silverfish Control Service In Perth?
Professionals with a long history of success: For more than a decade, we've been keeping pests out of homes and businesses alike. So, we have a good idea of the best ways to do this
Quality Silverfish Control: It's all about the product! Our experts go above and beyond to ensure you get the best results possible when it comes to silverfish extermination.
Quick Response Time: We appreciate how valuable your time is, and we'll never waste it. As a result, you can count on our experts to arrive quickly at your location.
Cost-Effective: We don't just focus on providing high-quality service; we also make sure that everyone who needs it can afford it.
We can improve our service standards with our dedication and attention to cutting-edge technology and procedures. With these features, we are confident that we can meet your needs. Call on 08 6109 8161 to hire our silverfish exterminators team today!!
Most Efficient Silverfish Control Experts At Pocket-Friendly Rates In Perth
Silverfish are nighttime pests that measure 13-25mm in length and nourish on polysaccharide-rich foods. Glues, garments, rugs, bed sheets, drapes, hair, soft furnishings, journals, PVC, and other goods contain dextrins and starch. The pests cause significant property damage by eating the starch in them and gradually ruining the home's groundwork. Silverfish, on the other hand, do not carry disease-causing microorganisms and thus do not disperse diseases or respiratory problems. Moreover, bookshelves, storage room racks, wall art, glass panels, and wood floors are all good places for silverfish to reproduce.
Therefore, to get rid of the silverfish you can get in touch with 711 Pest Control Perth. Our Silverfish Control Perth team has been removing these small creepy insects all over Perth for so many years. We are also providing a wide range of silverfish pest control Perth services. Our team is also available to take your bookings 24 hours a 365 days a year. All the silverfish removal methods used by our Perth silverfish control service team are modern as well as effective. So, call us now and book an appointment to hire the best experts in this business.
All Our Pest Control & Removal Services Include
Our Professionals Deliver The Best Pest Control Services And Eliminate All Kinds Of Silverfishes
First and primarily, our silverfish control Perth group looks for breeding areas in every single corner of the land. The method relies on locating their nests and determining their dietary requirements. Once the group has cited these silvery blue species, they will set snares and lures to keep the pests at bay and stop them from provoking any further harm. Our group, on the other hand, is attempting to take care of the following types of silverfish that are causing you problems.
Zygentoma- You can find these silverfish in the basement and underground of your home. Therefore, our team can help you by removing these types of silverfish from your premises. We have been dealing with these kinds of silverfish for so many years.
Saccharine- These kinds of silverfish prefer to live in moist and damp areas. Therefore, our team is also dealing with these silverfish species. So, give us a call now and book an appointment.
Lepidotrichidae- You can contact our experts today and get rid of Lepidotrichia silverfish. We will make sure that you get the best service in the least possible time. Our removal methods are also effective in the removal of these silverfish.
Maindroniidae- The Maindroniidae are a tiny family of silverfish that relate to the Zygentoma sequence. We're here to assist you in getting rid of the silverfish. For smooth removal, our team employs the most effective methods and techniques.
Lepismatidae- Our team of silverfish exterminators is also experienced in dealing with these kinds of silverfish. So, call us anytime and book an appointment for the smooth removal of these silverfish. Our services are available at very low as well as decent rates.
High-Quality Service With Long Term Solutions In Perth
The Silverfish Pest Control Perth team, despite being equipped with the most cutting-edge innovations and environmentally friendly solutions, is not too taxing on your wallet. The pest control services are cost-effective and fit well into your budget. Additionally, we have always believed in providing top-notch service with long-term results.
We are also using the best and most advanced methods to remove silverfish. Our team has so many years of experience in removing these tiny insects. Below, you will find more about our silverfish control procedure.
Our team will start the removal process with an inspection. This inspection will allow us to find out more about the condition of your home.
After an evaluation, we will proceed to the treatment process. We will make sure that all the silverfish are removed from your home without any issues. Our team will also use the safest as well as eco-friendly methods in eliminating these pests.
At last, we will conduct a post-inspection to cross-check the condition of the property. Our silverfish pest control service Perth team always keeps the service standards high to ensure that you are living safely in a silverfish-free environment.
If You're Looking For A Silverfish Control Service In Perth, 24/7 Pest Control Perth Is The Ideal Choice
Our expert silverfish control team has been actively working for the last 15+ years. Therefore, you can get in touch with us because we also have a huge number of clients with positive feedback. Moreover, we are ready to provide you with our free service quotes. Here are some of the main reasons why we are an ideal choice for silverfish control in Perth.
Before establishing the right plan of activity for handling the silverfish infestation, our pest controllers conduct a thorough inspection of the land.
At no extra charge, we deliver same-day silverfish control services to all of our customers in Perth and the nearby region.
For every pest extermination job, we only use natural and extremely eco-friendly compounds.
Our silverfish controllers are also loaded with cutting-edge and up-to-date pest control machinery, ensuring the maximum level of reliability in each pest control job.
With the help of certified experts, we also provide silverfish control services.
Book Our Team Now To Remove Silverfishes From Your Property in Perth
Our team of expert silverfish controllers is also available 24/7 to solve all your problems in Perth. Moreover, you can hire us anytime to get a fantastic service in all the nearby areas of Perth. Our team also works in nearby locations such as Warwick, East Perth, Tapping, Madeley, Tapping and more locations. We will be using the best and most innovative techniques to remove the silverfish from your property. So, call us now and book your slots to get the finest service.
Faq's
Silverfish are small, wingless insects that are commonly found in homes and thrive in humid environments. To get rid of silverfish, it is important to reduce moisture levels in the affected areas by using a dehumidifier or improving ventilation. Silverfish are attracted to starchy substances such as paper, glue, and clothing, so it is important to store these items in airtight containers.
Reach Here
Best Silverfish Control Perth
Call 08 6109 8161 For Expert Pest Controllers
Location: Eastgate Building, 19/76 Newcastle St, Perth WA 6000