Get Rid of Unwanted Bugs Through Our Affordable Bed Bugs Control Services in Perth
Bed bugs take your sleep at night and peace of mind as they spread everywhere in your home and mostly in your bed. Call 711 Pest Control Perth for the easily affordable service you deserve and get rid of bed bugs through our advanced services. You will get guaranteed satisfaction and no complaints from our officials within the whole process and after the completion of the eradication process. Our bed bugs control Perth service includes heat treatments for bed bugs that can kill them remove them from your house and give you a feeling of happiness. Hence, do not think much, you can book our services now.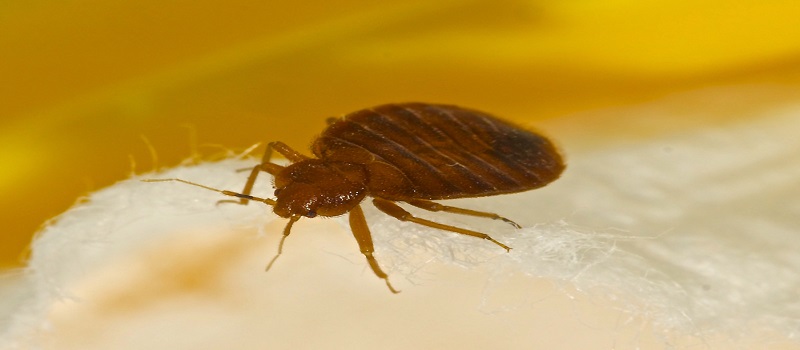 Types of Bedbugs in Australia.
Common bed bug (Cimex lectularius)
Tropical bed bug (Cimex hemipterus)
Bat bug (Cimex adjunctus)
Swallow bug (Oeciacus vicarius)
Signs and Symptoms of Bedbugs Infestation
Bites: Bed bugs feed on blood and leave behind bites on exposed skin, typically in clusters or lines. These bites are often itchy and can become inflamed or infected if scratched.
Bloodstains: After feeding, bed bugs may leave behind bloodstains on sheets, pillowcases, or other bedding. The bloodstains may appear as small reddish-brown spots or streaks.
Fecal spots: Bed bugs also leave behind fecal spots on bedding, furniture, or walls. These spots may appear as small black or dark brown dots, often clustered together.
Shed skins: As bed bugs grow and molt, they shed their skins, which may be found in areas where bed bugs are present.
Musty odor: Bed bugs release a musty odor, often described as a sweet, sickly scent. This odor is usually only noticeable in severe infestations.
Bedbugs Prevention Tips
Inspect secondhand furniture and clothing before bringing them into your home.<
When traveling, inspect hotel rooms for signs of bed bugs, such as bloodstains or fecal spots on bedding or furniture.
Use a protective cover on your mattress and box spring to prevent bed bugs from infesting them.
Reduce clutter in your home, as bed bugs can hide in cluttered areas.
Vacuum frequently and dispose of vacuum bags in a sealed plastic bag outside of your home.
Wash bedding and clothing in hot water and dry on high heat to kill any bed bugs present.
Seal cracks and crevices in walls, floors, and furniture to prevent bed bugs from entering your home.
If you suspect a bed bug infestation, contact a pest control professional for proper identification and treatment.
Same-Day Bed Bug Removal from Your Whole Property
You can get a quick solution for bed bug removal with our service which is available for you on the same day of your booking. Our employees are so dedicated to their work as they do not take any holidays and this comes under our emergency service department which is presentable before you 24*7 and 365 days. This department is even open on Sundays and public holidays. So, do not allow bed bugs to control your life and your comfort. Just call us on our company's toll-free number 08 6109 8161 and schedule an appointment with our experts as soon as possible.
The Best Team For Bed Bug Control In Perth
Bed bugs usually enter the house from infested luggage or mattresses, etc. They do cause a nuisance in the house. Hence, getting rid of them is ideal and necessary. To get rid of these, chemicals are necessary. There are a few chemicals that only professionals can handle. In such conditions, one must consider hiring a professional team. Our 24/7 Pest Control Services will help you in the process of Bed Bug extermination. We use highly advanced equipment and the latest technologies for the removal of Bed Bugs. To book our services, you need to get an appointment. For that, you'll have to call us at 08 6109 8161 immediately. Our bed bug treatment Perth company is locally-based, hence we provide services in all locations of Perth. So, for the booking of an appointment, the bed bug removal perth team will get in touch with you to know further details.
The Most Effective Yet Affordable Bed Bug Control Services In Perth
Are you searching for the best team in the business of exterminating bed bugs? Don't worry! We got you covered. The Bed Bug Control Perth team will help you in getting rid of the bed bugs. We have well-trained staff and are highly experienced. Our company is known for providing quality and effective services at affordable prices. Therefore, we have earned a lot of appreciation for the work that we do. Thus, you can book an appointment to experience the best services from us. Our services include:-
Removal Of Household Bugs Service
the bugs can adapt to the human environment and can also survive in temperate regions. Their infestation is most commonly observed in our households. For identifying the source of it, you need to seek help from professionals. Hence, our team bed bugs pest control Perth will help you in getting rid of these bugs.
Extermination Of Tropical Bedbugs
these bugs are quite common in tropical regions. The chances of infection are high as they feed on humans. To protect yourself from the infection, getting rid of these bed bugs is the only solution. For this, you need assistance from professionals who are aware of the infestations. Bed Bug Control Perth experts are highly trained in exterminating these bed bugs and have enough knowledge regarding them.
Removal Of Barn Shallow Bugs
these are the dwelling kind of bugs, which are quite annoying. In the process of extermination of any kind of infestation, proper inspection is necessary. It is because incorrect inspection can lead to ineffective responses. Thus, for proper inspection and treatment, you need professional assistance. Get in touch with our team who can find appropriate solutions to your problem.
Removal Of Bat Bugs
this type of species primarily feeds on bats. Not only bats, but sometimes they even feed on humans as well. Hence, it is necessary to get rid of these bugs; for protecting yourself from health illnesses. With the assistance of the Bed Bug Control Perth team, it becomes easy for you to tackle these bugs.
Avail The Most Effective Services At Budget-friendly Prices:
We serve efficient services at affordable prices; so that they will not be a burden on your pocket. The process involves the usage of the latest technologies and experienced expertise. Our process of extermination includes the following steps:-
The first and foremost thing we do is inspect. We inspect for the root cause and source of the infestation and their entry points.
After finding the source of the infestation; our team will develop a strategy and plan for the extermination.
Bed Bug Control Perth experts will prepare your place for the sake of treatment. Therefore, This will aid in better monitoring of bugs.
We use different methods for the process of extermination.
Our experts also aid in preventing the spread of the disease and its growth. Therefore, we use several products for painting and spraying.
We also spray insecticides for getting rid of bedbugs.
Experts use methods like cold treatment, steam cleaners, and heat treatment for getting rid of bed bugs.
For evaluation and prevention purposes we use monitoring devices like interceptors, traps, etc.
Are You Looking For A Bed Bug Control Team In Perth? 24/7 Pest Control Perth Is Here For You!
The Bed Bug Control Perth team will help you by providing services according to your requirements. As we know different types of pests need different kinds of methods, techniques, and processes of extermination. 24/7 Pest Control Perth will help you in getting rid of pest infestations and will resolve your issues. The services that we provide are of top-notch quality. We provide same-day and emergency services. As our company is locally-based, we can provide our services instantly. To avail of our services, you can book an appointment via call or online. People rely on our services because of the following salient features of our company:-
Our company is service-oriented and provides high-quality services.
We provide same-day and emergency services as well.
Experts at Bed Bug Control Perth use the latest technology and maintain high standards.
All the services that we provide are highly affordable and budget-friendly.
The chemicals that we use are non-toxic, organic, and environment-friendly.
Our company is locally-based and certified in pest control.
Our Bed Bug Control Services Are Available In All The Areas Of Perth
Contact us for an appointment in order to avail of our services. Once you book an appointment, our experts will be at your doorsteps for the inspection of the site. Book our hassle-free service and once you book an appointment, we will come in contact with you for further details. Our team also works in nearby locations such as Warwick, East Perth, Tapping, Madeley, Tapping and more locations. Our Bed Bug Control Perth team will further follow up on the process of extermination. So, no matter in which region you are in Perth, we are just a phone call away. You can call us at 08 6109 8161, to book an appointment. Call us now!
Faq's
There are several things that can help to run bed bugs away. One of the most effective ways is to thoroughly clean and vacuum the infested area, as this can help to remove bed bugs and their eggs. Additionally, washing bedding and clothing in hot water and drying them on high heat can help to kill any bed bugs that may be hiding in these items. It's also important to seal any cracks or crevices in walls, floors, or furniture where bed bugs could be hiding.
Reach Here