Residential & Commercial Bees and Wasp Removal In Perth
Are you worried about the bees or wasp nests present in or around your house and want to save your family from them? Why fear when we are here? Make a booking with 711 Pest Control Perth and protect your home from these nuisance pests and get the best results now and forever. Our services cover the whole city and every premise which includes all homeowners and business places. With this, our pre-purchase bees and wasp inspection and end-of-lease Bee and Wasp Removal Perth services go hand in hand. So, get services from our best experts who have outstanding experiences and maintain the position of our company at the top for several years.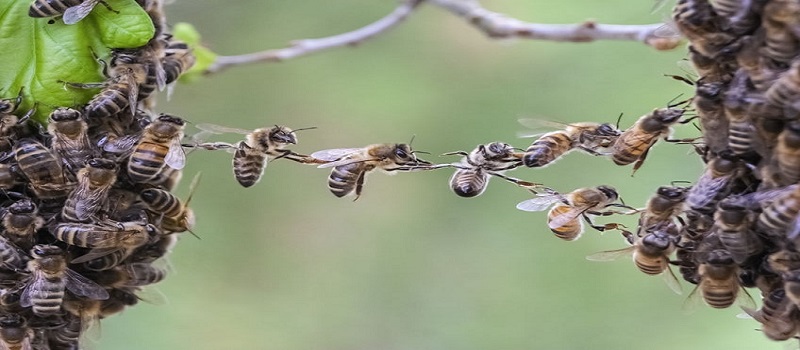 Why Do You Need to Remove Bees and Wasps?
Bees' stings can affect your health. Beehives are highly damaging to your house. They will keep on increasing if you will not remove them. Within a few days, they will be all around your house. Bees and wasps are not good for your kids and pets. We are just a call away. You can book us any day for wasp and bee removal doorstep pest control services in Perth. Call on 08 6109 8161 today.
Here Is The Best Solution For Controlling Bees and Wasps In Perth
Bees and wasps can be annoying to another level. And getting rid of them is very hard. Are you tired of trying all the hacks for preventing bees and wasps? Don't worry! We are here to help you in getting rid of bees and wasps. It is better to prevent their entry before they cause distress to your family members. Several traditional methods can help you in preventing them for the time being. But, they can't help you in getting rid of the bees and wasps permanently. Therefore, consider hiring bees removal professionals who can aid in exterminating bees and wasps. The Bee And Wasp Removal Perth team help you with the process of extermination. As the methods that we use are highly efficient and effective. Get in contact with 24/7 Pest Control Perth, for an effective solution to the bee removal issue.
All Pest Control Services Perth:-
We Offer A Wide Variety Of Services At One Place!
Bees and wasps are extremely aggressive and dangerous! This is because of the presence of stingers with which they bite. Few people are highly allergic to these stings. Therefore, it is necessary to keep your neighbourhood free from bees and wasps. Bee And Wasp Nest Removal Perth team provide several services that will aid in the removal of bees and wasps from your property. The services that we provide are:-
Honey Bee Removal Service: To get rid of honey bees, professional equipment and experience are required. As disturbing the hive for the removal can make the bees aggressive, therefore they tend to bite the person or exterminator. So, it is necessary to hire professionals, as they have proper protective gear and equipment to handle the beehive. Bee And Wasp Removal Perth experts do the same.
Bumble-Bee Removal Service: Bumblebees are seen quite often, as they help in the pollination of flowers and other crops. Perth bees and wasps control services help you in getting rid of bumble bees. Consider hiring our services, for aiding you in exterminating these annoying insects. Keeping in view your busy schedule, we are available 24*7 for bookings. Once you book an appointment, we provide the services on the same day.
European Dark Bee Removal Service: For the extermination of these, special attention is necessary; As they are the most aggressive. Our European Dark Bee Control Perth experts provide the services in both residential as well as commercial spaces. Therefore, consider hiring our professional team who are highly efficient.
Removal Of Yellow Jackets: It is the type of wasp that is most aggressive. Hence, handling these wasps becomes a challenge. In such cases, Perth wasps and bee control services are always ready to serve you. The services that we provide are very effective yet affordable. Our services are known for their quality of work. Our services will help you in getting rid of bee infestation.
The services that we provide are remarkably good. We provide good quality services at affordable prices. We do not have any hidden charges, as we maintain transparency.
The Procedure We Follow For Permanent Bee And Wasp Removal In Perth
As we know bees feed on pollen grains, and they aid in pollination as well. It is easy to remove wasps and bees when they are alone. It is not the same when they build the hive. The services are effective and show desirable results. Therefore, you need to opt for professional wasp removal services as they aid you in solving the problem. Often experts strive so hard to meet our client's expectations. In order to maintain quality, we use the following process:-
We use a fogging method for bees and wasps. This method is quite effective in eliminating individual wasps.
Later, we perform the wasp nest removal Perth step, which totally includes the removal of bees and wasps nests.
In order to prevent removalists/exterminators from bee stings, our experts use protective gear.
In the final step, we relocate the bees and wasps to a bee collector.
Why Are Our Bee And Wasp Removal Perth Services So Special?
Client satisfaction has always been the driving force of our Expert Bee And Wasp Removal Team in Perth. We are here to help you in making your life easier by making your neighbourhood free from bees and wasps. The services that we provide are of top-notch quality. Therefore, people often rely on our services for all the services related to bee/wasp invasions.
Our company is locally based, therefore we hire locals who are completely aware of all the areas in a particular region. We provide our services in Perth and nearby locations. Our salient features, that will make you choose us:
We provide same-day and emergency services.
All the chemicals that we use are organic and toxic-free that cause no harm to the environment.
Our experts at Bee And Wasp Removal Perth, use the latest technology. Therefore, it serves you with great quality services.
The services that we provide are highly affordable and budget-friendly.
Our company is certified and is a local company.
Experts are highly professional and well-trained.
The booking service is hassle-free.
We Are Available In Your Nearest Regions Of Perth!
Our company offers a wide variety of pest control services in all the areas of Perth. Therefore, to avail of our services, you need to book an appointment online or via call at 08 6109 8161. Once you book an appointment our team will get in touch with you and help you in finding the appropriate solution to the problem. We have a local team who works in all the suburbs of Perth like- Darlington, Oldbury, Crawley, Northbridge, West Perth and other locations. Experts often suggest seeking professional help for exterminating pests. The Bee Control Perth team will do the job for you. For the sake of hassle-free booking service, our customer care team is available 24*7. Therefore, you can make an appointment according to your convenience.
Faq's
The cost of destroying a wasp's nest can vary depending on several factors such as the location of the nest, the size of the nest, and the type of wasp. In general, the cost can range from around $50 to $500 or more. If the nest is small and easy to access, the cost may be on the lower end of the spectrum. However, if the nest is large and located in a hard-to-reach area, such as inside a wall or in an attic, the cost may be higher.
Reach Here
Bee and Wasp Removal Perth
Call 08 6109 8161 For Expert Pest Controllers
Location: Eastgate Building, 19/76 Newcastle St, Perth WA 6000